I always find it quite difficult to talk about my own ideas. There's usually 2 pitfalls one can fall into when discussing one's creations. You will either be biased in favor of your idea, because it's your idea, or you will underestimate it… because it's your idea. Well, I'm risking doing one or the other here, because I really want to share some ideas that we've had while in quarantine. Here is a little background about what we have done so far with Satchel: A Journey Unknown and what we plan to do with it in the future.
With the unfolding of recent events, many publishers have launched free content for their games. We decided that we also wanted to contribute, in whatever ways we can, to keep the hobby active. So, we gathered up ideas which we really enjoyed, put aside other projects we had at the time and decided to put the pedal to the metal on a solo game. We didn't know how long this quarantine would last, but we wanted to get the game out there. We self-imposed a deadline of 1 month. Coincidentally, Edo from Gaming with Edo posted a design contest, which also had a span of 1 month. This synchronicity gave us something to really work towards.
Considering the short time frame in which we made the game, it would be inconsiderate to our audience to say that it's a finished, polished game. In fact, it isn't. It is however a very strong beginning. It is something which we want to keep expanding, because we see the potential for growth in this world. We see the potential for this little game to grow into something larger. But what we want to do is, with the help of people who are also drawn to Satchel, continue the project and keep building it in the open. We want those people, who have a passion for games and game design, but perhaps haven't yet taken the first step to take this as a first step. We also want seasoned game designers, who find Satchel intriguing, to share their experience. We want to keep this project alive and keep adding to it, polishing it, not with a closed playtesting group, but instead with anyone who finds the passion to add to the adventure.
We've created a well-functioning system, which is still quite vanilla. We see plenty of things which we can add to it and we're inviting you to find what you would like to see in it and tell us. Do you want to be able to ride dire wolves into battle? Do you want to piece together ancient scrolls which you found in an abandoned cave, to reveal a powerful spell? Tell us what you'd like to see and together, we'll breathe life to this world which for the short time we've known, we've grown to love. Here are some things we hope to see in Satchel's future.
Cooperative mode
Choices which have narrative impact
Character development
Campaign mode
Cities, new characters, items, creatures and everything in between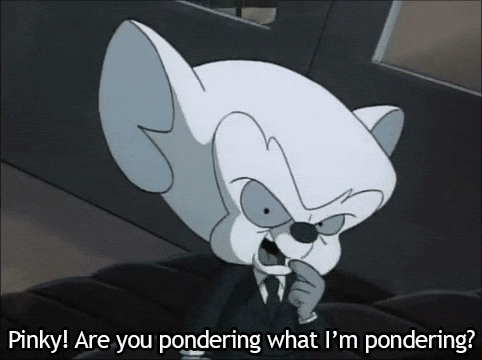 So, if you're stuck at home and would like to focus on game design. Take this as an open invitation. Let's build a world together. Here is a link to the Player Lair Facebook Group, where we will discuss projects and plans to take over the world!… Eh, I mean game design… Yeah, take over game design. If you just want to play the game and see how it's updated and watch it grow, that's fine too. You can find updated versions of the game in the Satchel: A Journey Unknown tab or in Tabletop Simulator. Either way, thank you for being a part of this community!